General Overview
Since its first implementation phase in 2010, the Systematic Exchange of Electronic Data (SEED) has enhanced border management in the Western Balkans, fostering the cooperation and the sharing of information among customs administrations. SEED has along the years significantly contributed to overcome the inefficiencies in the management systems at the crossing points in the Western Balkans that resulted in complicated and time-consuming procedures for legitimate trade flows. SEED has also contributed to reducing the security risks in the region.
The SEED system has been supported by EU funds since 2010 and successfully implemented and maintained until present. It provides for systematic electronic exchange of pre-arrival information at all WB6 BCP/CCPs, data matching and alarm functions for all types of procedures: export / transit / import, simplified procedures, TIR/ATA carnets, as well as empty trucks. The SEED system has contributed to improve the exchange of data at customs level with positive impact on trade flows.
Within this framework, the need for an upgraded version of the current SEED with additional features and functionalities deriving from the contents of Additional Protocol 5 (AP5) has emerged – SEED+. The implementation of AP5 and SEED+ will further contribute to the simplification of inspections, reduction of formalities, exchange of data concerning the carriage of goods between various CEFTA partners administrations in the supply chain and beyond to facilitate trade within the Western Balkans.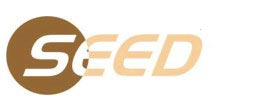 SEED
The current state of play in relation with the existing SEED system is as follows:
Legal bases for the electronic data exchange are established throughout the region, on the basis of MoUs signed between neighbouring customs administrations and CEFTA Additional Protocol 5 which unifies and generalises specifications from the MoUs;
Operational guidelines and instructions for the SEED system usage have been adopted by each beneficiary customs administration;
IT infrastructure and system are in place, operational 24/7 and fulfilling their role: automatic customs data matching and alarm module on pre-arrival data, in particular:
SEED infrastructure:
7 SEED nodes (Tirana, Banja Luka, Podgorica, Skopje, Belgrade, Pristina, Rome) and each node is composed of SEED servers and communication equipment;
9 direct bilateral data exchange links + 2 links to the "middle server": Pristina-Rome and Belgrade-Rome. These links covered all crossing-points inside the region.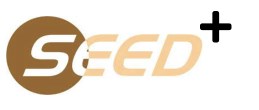 SEED+
The overall objective of SEED+ system is to enhance trade facilitation and regional economic integration by enabling regular and systematic data exchange among all CEFTA AP5 stakeholders as stipulated by the CEFTA Additional Protocol 5 and its Technical Annexes.
SEED+ will encompass two main traits: development of CEFTA TRACES NT and upgrade of current SEED, in particular:
CEFTA TRACES NT (built on EU TRACES NT) shall enable (a) Certification: generation and processing of phytosanitary, veterinary and pharmaceutical certificates and entry documents in CEFTA Parties specified in the Technical Annex 1 to the CEFTA Additional Protocol 5 in line with the EU acquis and EU Member States' practices, and related data, information and documents sharing and exchange, and (b) Notifications: Rapid exchange of information on non-compliant consignments for animals and goods (food safety, veterinary and phytosanitary policy similar to EU RASFF and EUROPHYT) thus facilitating the risk management of rejected consignments.
Customs SEED upgraded to Customs SEED+ by establishing additional data exchange links, upgrading customs SEED modules and improving regional customs risk management.
Full interconnectivity and interoperability of the CEFTA TRACES NT with the SEED+ Nodes shall be established, securing the compatibility and interoperability with the EU systems and standards to the maximum extent. Both systems should also be interoperable with the existing Parties systems and other related systems, in particular e-Phyto, EU RASFF and EUROPHYT (interfaces are already developed within EU TRACES), so that data have to be entered only once, while the systems have to be organised in a way to disseminate and share all required data to the appropriate stakeholders.
Benefits
SEED system, supporting increased communication among different customs administrations in the region, contributes to improved data exchange with positive impact on intra-regional trade flows. The final beneficiaries of the SEED+ Action are Ministries of Trade, Customs, Veterinary, SPS and Public Health Administrations of the CEFTA Parties.
SEED and SEED+ systems are instrumental for operationalization of the Additional Protocol 5. They shall provide for regular and systematic data exchange among all CEFTA AP5 stakeholders as stipulated by the CEFTA Additional Protocol 5 and its Technical Annexes, whilst harmonising related legal and regulatory requirements among CEFTA, but also with EU. CEFTA economic operators will therefore benefit from:
significant reduction of the wating times at Border Crossing Points/ Common Crossing Points,
simplification of inspection,
reduction of formalities,
reduction of costs.
Additionally, all companies involved in intra-CEFTA trade will also benefit from the AEO schemes.
Green Corridors/Lanes
SEED platform was instrumental for the implementation of the Green Corridors initiative amid Covid19. It was used to accelerate the process of clearance of essential goods of first necessity given Covid19 pandemic by sending pre-arrival information on consignments of essential goods in advance to all agencies (customs, phytosanitary, veterinary and food inspections) involved in the clearance of goods, so that the agencies can prepare and that those consignments can be given priority passage.
The positive results of the Green Corridors/Lanes initiative are illustrated by statistics, which show that approximately 80% of trucks in the region were using intra-CEFTA crossing points (BCPs)/ common crossing points (CCPs) on green corridors, with 20% of them carrying goods of first necessity and benefiting from priority passage.
For more information on the Green Corridors/Lanes statistics please access the link:  https://statistics.cefta.int/green-corridors. Data from SEED are used for creation of aggregated reports such as number of trucks, consignments, notifications to other agencies involved in clearance of goods, as well as customs-to-customs waiting time at green BCP/CCPs. This will assist in monitoring and evaluation of the implementation of trade facilitation instruments and commitments by the CEFTA Parties.
The extensive discussion on the modalities of the extension of the ongoing initiative to AEOs, perishable goods, live animals, and similar, but also to all CEFTA BCP/CCPs including those with neighbouring EU MS is currently taking place.