June 10, 2021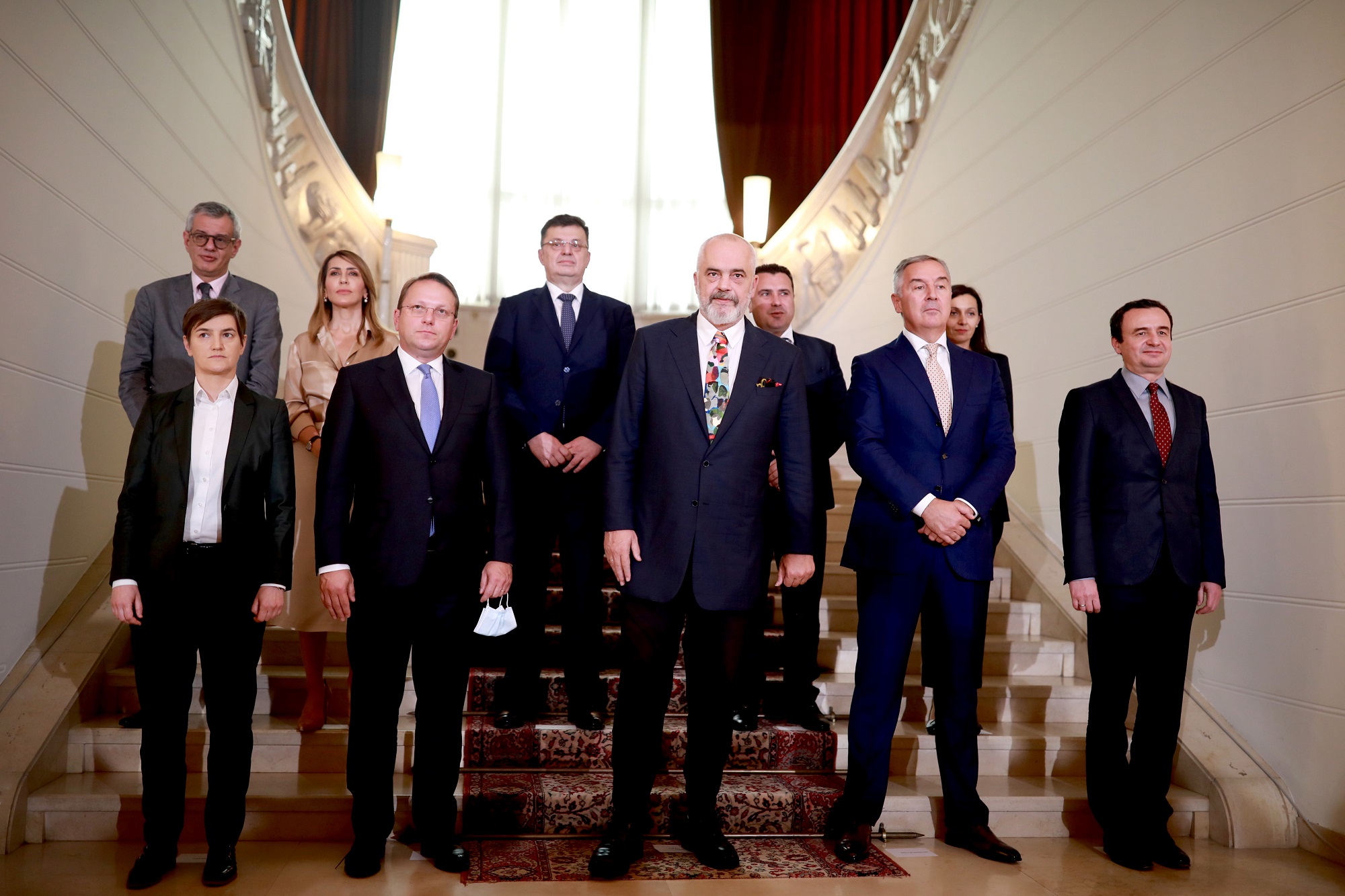 TIRANA, ALBANIA 10 June 2021 – Leaders from the Western Balkans, EU Commissioner Oliver Varhelyi and the representatives of the regional organisations gathered today in Tirana, to take stock of the achievements in the framework of the Berlin process and assess the ongoing implementation of the EU Economic and Investment Plan for the Western Balkans.
The EU accession perspective remains the driving force of the actions and goals of regional integration, translated into Common Regional Market Action Plan. The Action Plan and the Economic and Investment Plan (EIP) for Western Balkans launched by the European Commission in October 2020 would be a game changer for the region.
Attending the meeting Director of the CEFTA Secretariat Emir Djikic in his remarks stated that" both regional integration and cooperation with the EU, as a main trading partner of the Western Balkans are essential for our economies." "We pledge to support further regional integration with the ultimate goal – accession to the EU," he added.
According to Djikic, in only seven months after the Sofia Summit, the WB economies have fulfilled, or they are close to fulfilling the "quite ambitious agenda set up the for the Berlin Process Summit."
While stressing out the main achievements, Djikic underlined that the implementation of the EU commitments made towards the Western Balkans would reaffirm that the region is already seen as a part of the EU and that inclusive access of the economies to the EU single market "would additionally boost the economic development and competitiveness of businesses in post pandemic period."