March 9, 2023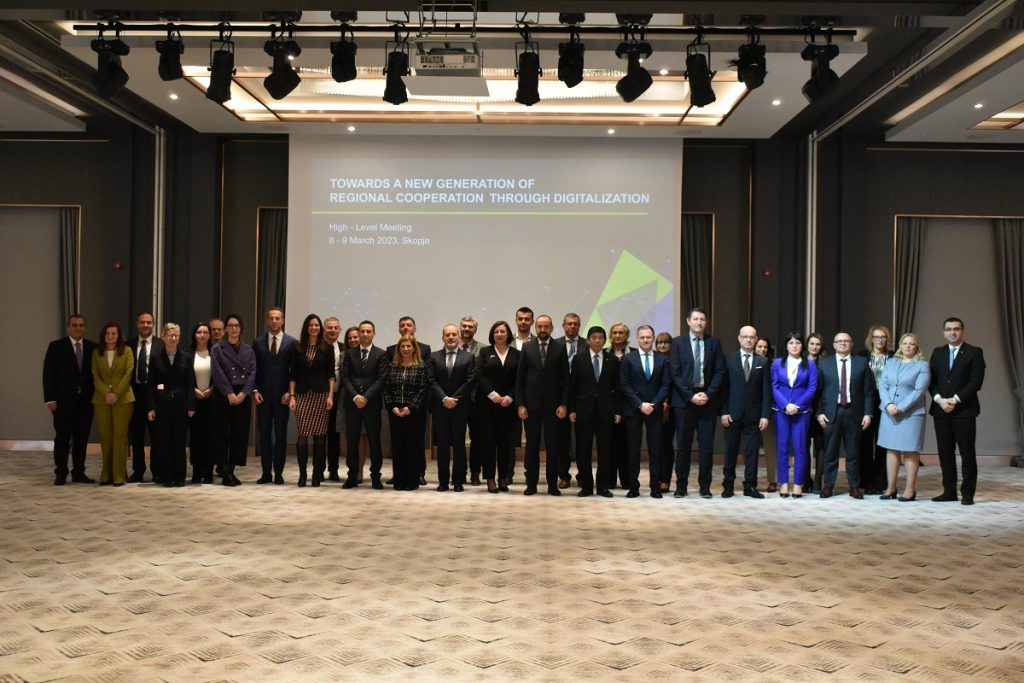 Senior Technical Expert on Trade Facilitation Ms Danijela Gacevic participated at the High-Level Meeting of Customs Directors General – "Towards A New Generation of Regional Cooperation through Digitalization," hosted by the Customs Administration of North Macedonia and World Bank Group. The Meeting gathered officials of the Western Balkans customs administrations and regional and international organizations, and special guests Mr. Kunio Mikuriya, WCO Secretary General, Mr. Massimiliano Paolucci, World Bank Country Manager, Mr. Fatmir Bytyqi, Deputy Prime Minister and Mr. Fatmir Besimi, Minister of Finance of North Macedonia.
Underlining the importance of digitalization and its high relevance for CEFTA, Ms Danijela Gacevic stated "This possibility to exchange all necessary data in advance is significant for several reasons.  More specifically, paperless trade generates economy-wide savings from accelerated movement of goods. Also, the use of electronic documents can also help enhance controls, especially when data and documents can be exchanged among all the agencies involved in the process of clearance of goods. It also enables administrations to focus on high-risk consignments and thereby use scarce resources more efficiently," said Ms Gacevic.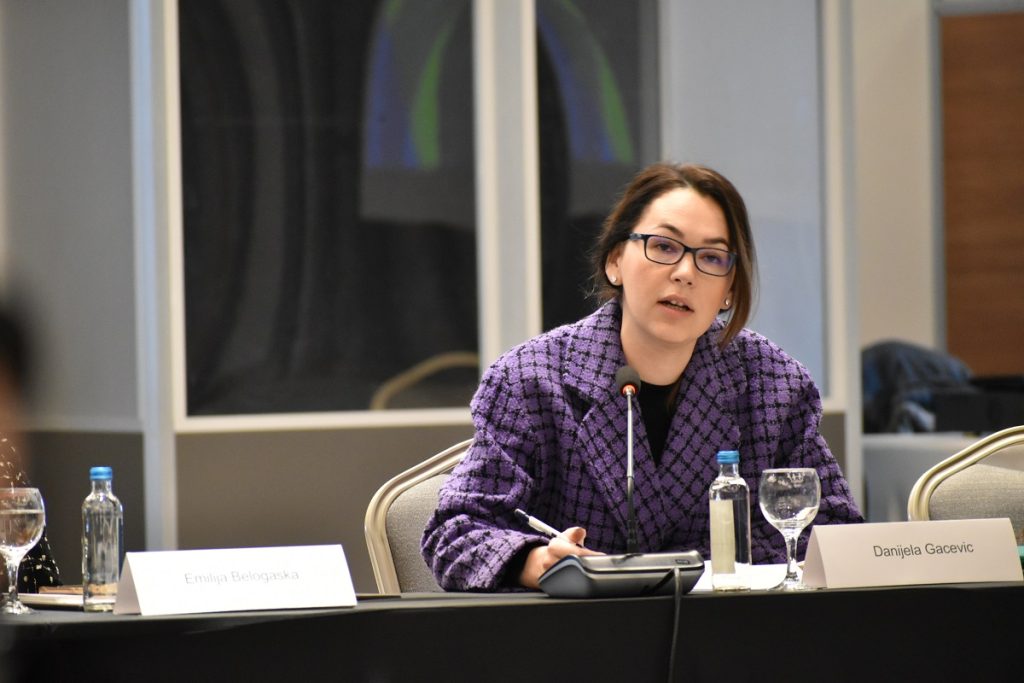 She reminded on the achievements of the System of Electronic Exchange of Data (SEED+) and difference that was made when it comes to data exchange between the Parties. Referring to the improvements made during the last several years, she  also tackled the numerous challenges that have been resolved, while the architecture and features of the system have been improved.
Ms Gacevic mentioned the various actions that are being taken under the SEED+, including the work on improving risk management in CEFTA and implementation of the CEFTA Risk Management Strategy and Action Plan. Significant progress was made under the SEED umbrella so far:
Green Lanes has been extended to all goods in in April last year and the process of extension to the EU Member States is ongoing.
In the area of customs, the core of the work was devoted to ensuring seamless operation, maintenance and support to the existing SEED infrastructure and services has been ensured in 24/7 regime.
Preparation of the Decision on the establishment of an electronic system to facilitate joint risk-management for trade in goods.
Establishment of CEFTA TRACES NT, built on EU TRACES NT and in line with the EU practices, that will support certification and exchange of data, with all involved trading partners.
Participants took stock of the development of Single Windows in the Western Balkans with the support of the World Bank and the WCO agenda on digitalization and transparency and predictability in trade with the main focus in single window initiative, standardized data sharing and applying data analytics, capacity building, coordination and investments.